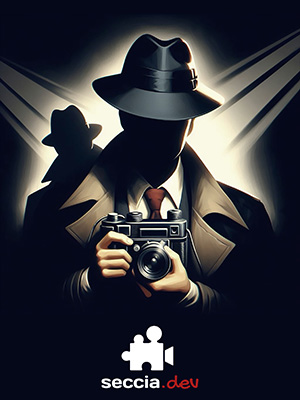 seccia.dev
is a free software for creating 2D adventure games without the need for technical programming skills.
A few notions of scripting are enough to master all the features. The tools offered are very easy to use and are intended primarily for non-programmers, and more specifically for screenwriters, artists and game designers who want to create their own adventure games.
You can compile games for Windows, iOS, Android and WebGL. A compiled game consists of one or more files that can no longer be edited by
seccia.dev
.
You are allowed to distribute worldwide your profit or non-profit game as a digital or physical product on stores.