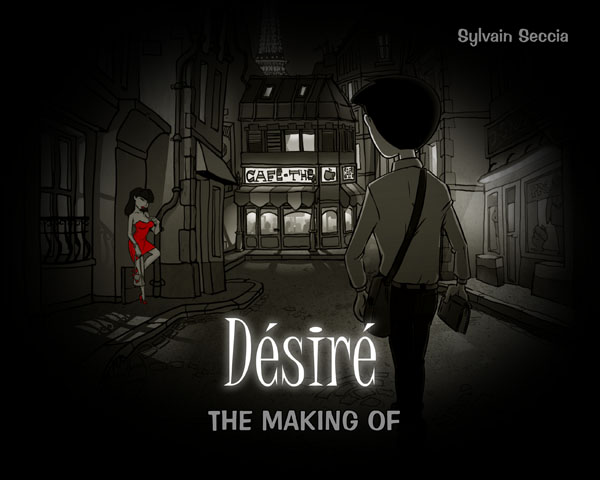 Désiré - The making of [EN]
PDF
« Désiré — The making of » traces the journey of an atypical adventure that will make you travel along with its creator during five years, from January 2012 to December 2016.
The story is accompanied by photographs, sketches and unpublished artworks, as well as many screenshots of the best moments of the game.

8 EUROS
AFTER THE PAYMENT, YOU WILL RECEIVE AN EMAIL AT SHORTLY WITH A LINK TO DOWNLOAD THE FILE. THIS LINK WILL BE AVAILABLE FOR 48 HOURS.
I value and respect your personal data and privacy. To view my privacy policy, click on the link below. By submitting this form, you agree that I may process your information in accordance with these terms.