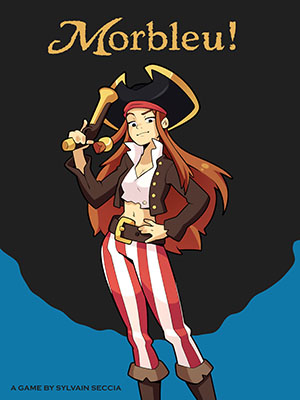 A rough sea? It's the perfect time to climb aboard the Morbleu and cast off.
Whether you're a freshwater sailor or an old sea dog, this card game will take you across the oceans.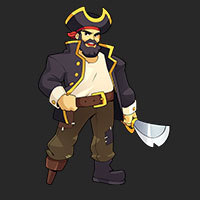 Get your family back!... Collect the points!... You will then see your treasure chest filled with medals.
Pirate, Privateer or Freebooter, it's time to choose your side. Hold on to your rudder!

Morbleu is a card game that can be played by two players or alone. The game consists of 40 cards divided into 5 families of 8 values and an additional joker card. The initiation experience can start from 7 years old.
The goal of the game is to collect the best cards in each game to reach the highest score at the end of the game.
The first 5 cards of the deck are laid out on the table and each round, players receive 3 cards to play one by one.
Each player knows the colors of his opponent's deck by the back of the colored cards. This is the particularity of Morbleu.
You will have to anticipate your moves to win a maximum of points and medals.