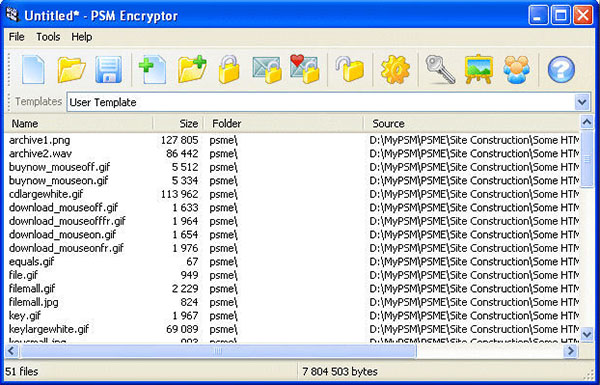 PSM Encryptor
is a cryptography and steganography tool.
PSM Encryptor
will encrypt any group of files (including whole directory structures) but will also disguise the resulting encrypted archive as a working sound or image file. Unlike competitors who just wrap a model around encrypted files, PSM Encryptor weaves the sound or image models into the encrypted files, creating secure documents.
Any file type can be turned into a key and optimised keys can also be generated. In addition,
PSM Encryptor
ships with its own video codec: you can encrypt videos which can then be decrypted in real-time as you watch them, with no noticeable loss of performance or quality. An integrated email engine is also provided.
This is an abandonware.