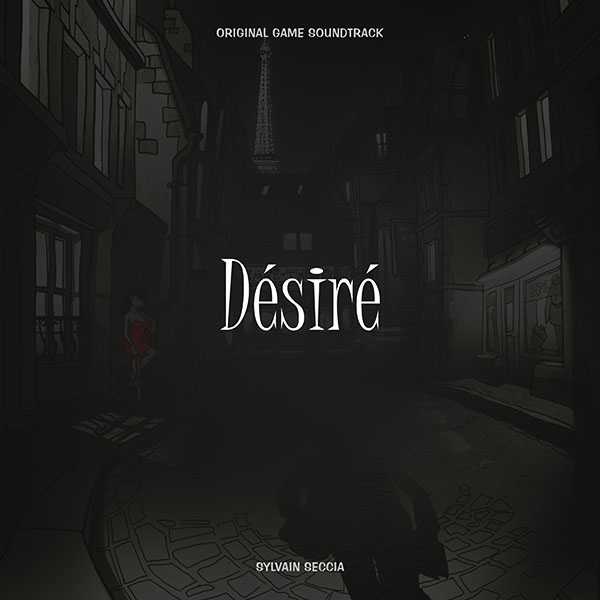 The original soundtrack of Désiré, a game created by Sylvain Seccia.
Tracks of the album:
01 — Chapter 1
02 — Chapter 2
03 — Chapter 3
04 — Chapter 4
05 — Credits
06 — Young Boy
« Ah... dear fellow traveller... I am so happy to meet you and to travel with you along this rocky path to let a surprising story unfold. Do not be too quick to judge! At least not before you know how it ends. This story is both rough and delicate... as repulsive as it is endearing... melancholy and joyful... but most of all, it is a tale that is deeply human and profoundly singular. So let me introduce this young, colour blind boy who, from birth, has only ever perceived the world in black and white. Colours, to him, are as abstract as faith to the atheist. Yet, they plagued his dreams, night and day! »
6 EUROS
AFTER THE PAYMENT, YOU WILL RECEIVE AN EMAIL AT SHORTLY WITH A LINK TO DOWNLOAD THE FILE. THIS LINK WILL BE AVAILABLE FOR 48 HOURS.